Best Doctors, Best Service, and BEST PRICES!
Cost of Our Hormone Replacement Therapy Programs
For a limited time only, Genemedics Health Institute is offering our services at a 50% discounted rate.
Payment Options include: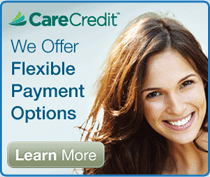 – Was $4,000; Limited Time Offer $1,895 for One Year
– Was $2,000; Limited Time Offer $995 Every Six Months
– Was $1,200; Limited Time Offer $550 Every Three Months
– Was $400; Limited Time Offer $200 Per Month
This program includes a comprehensive evaluation of your lifestyle and overall fitness level. Your program begins with a thorough medical history and the most advanced diagnostic testing in the industry. Based on your lab results, your Genemedics Health Institute medical doctor will customize a bioidentical hormone replacement therapy program, personalized nutrition plan, nutritional supplement regimen, and exercise program.
Other Costs to Consider
Cost of Medication(s): The average cost is $10-50 per month. The average cost of hormone pellets is $300 per year. Price varies based on individual hormone requirements and health and fitness goals
Cost of Lab Testing: Insurance often covers lab testing. If it is not covered by insurance, we offer the most discounted out-of-pocket lab prices available. Average out-of-pocket cost is $199-$299.
Cost of Pharmaceutical-Grade Nutraceuticals: Many hormones, such as vitamin D, DHEA, and pregnenolone, are available over the counter without a prescription. The use of high-quality nutraceutical hormones for hormone balance is an important part of the program. Additional over-the-counter nutraceuticals, such as a high-quality multivitamin and omega 3 fatty acids, may be recommended as a part of your personal program to achieve optimal health and wellness. The cost of nutraceuticals varies based on individual lab test results and health and fitness goals. The cost of the five supplements mentioned above is approximately $50 per month.
Hormone Therapy Cost Comparison between Genemedics Health Institute and Top Competitors