Top Anti Aging Doctors at Michigan
Once considered science fiction, anti-aging medicine is one of the most exciting branches of medical research today. Supported by generous funding from some of the world's pioneers in health funding, today's researchers are making incredible strides in understanding the mechanisms that underlie aging and developing proven approaches to combat the root cause of aging itself. Here at Genemedics with the best anti aging doctors at Michigan, we like to think we are at the forefront of the anti-aging movement. We have worked with thousands of people to design a personalized and effective anti-aging programs based on sound science and using today's most advanced protocols.
Harnessing Your Biology to Fight Aging
At its most basic level, anti-aging science includes concepts most people are already familiar with. There are literally thousands of studies showing that people can take simple steps to prolong their lives, or improve their quality of life in the years they do have remaining. These steps include eating a healthier, deliberate diet of food that have been shown to reduce disease risk and getting the rights kinds of exercise. We have carefully studied this research, enabling us to design personalized and customized anti-aging programs for our patients. A Genemedics health and anti-aging program begins with comprehensive lab testing to assess your total health. We offer lab testing through either saliva or blood, using the gold standard lab tests to evaluate health. Once we've received the results of your tests, we will design a program based on four proven pillars of anti-aging medicine:
A custom nutrition program

A personalized exercise program

A personalized supplement program

Bioidentical hormone replacement therapy, when necessary
Together, these elements of your personal anti-aging program will work together to reduce the unpleasant symptoms of aging, reduce your long-term risk of disease, and add years to your life.
Your Personal Nutrition Consultant at Anti Aging Clinic Michigan
Here at Genemedics, we like to say that "Food is life." In fact, your diet is one of the most important elements of your overall health and longevity. Unfortunately, there is too much bad information floating around today about nutrition, and many people are confused. We can help. Our nutrition programs are based on the latest in nutrition research. We don't believe in extreme diets or diets of exclusion, where you are forced to cut out certain macronutrients at the expense of your long-term health. Instead, each of our nutrition programs is personalized to our patients' needs and based on the results of an in-depth nutrition survey. Our nutrition programs take into consideration:
Your resting basal metabolic rate, or the rate at which your body naturally burns calories while at rest

Your preferences

Your schedule and lifestyle

Your fitness and health goals

Your genetics and natural body composition
Using this information, our anti aging doctors at Michigan can help design a nutrition plan that will achieve your fitness goals and dramatically improve your quality of life. Throughout your treatment program, your results will be carefully monitored, and you'll be encouraged to maintain routine visits during which your doctor will review nutrition logs, regular health assessments, and progress so far. Using this information, our anti aging doctors in Michigan can help design a nutrition plan that will achieve your fitness goals and dramatically improve your quality of life. Throughout your treatment program, your results will be carefully monitored, and you'll be encouraged to maintain routine visits during which your doctor will review nutrition logs, regular health assessments, and progress so far.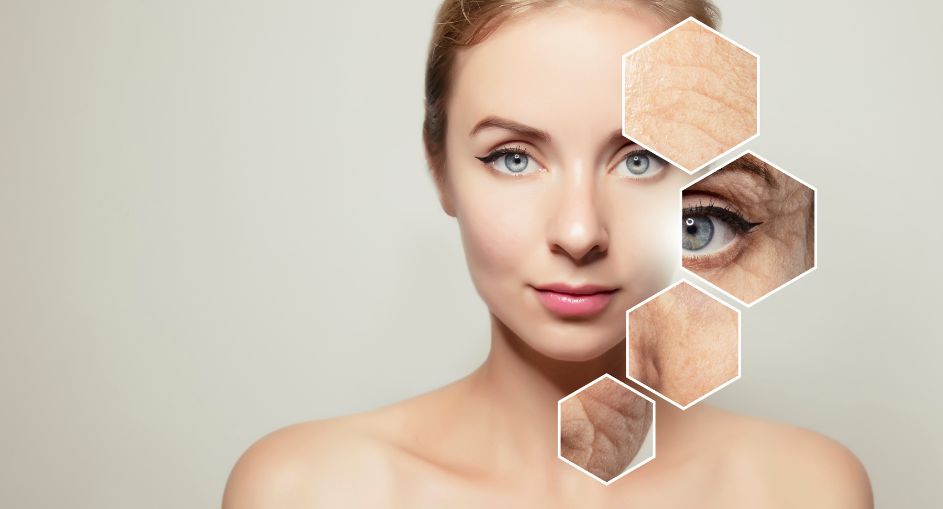 A Personalized Exercise Program by Anti Aging Doctors in Michigan
Just like a health diet is essential for a vibrant, long life, exercise should be an integral part of your lifestyle program. But that doesn't mean it's always easy to keep a good exercise routine, especially if you're new to exercise. For many people, starting an exercise program means walking around in pain after workouts that aren't well matched for their fitness level and nagging guilt over missed workouts or bad workouts. The first rule of exercise, however, is this: any exercise is better than none! If you aren't in the habit of exercising, it's easy to get excited for a while, then fade away and lost enthusiasm, and then make it back into the gym. If this sounds familiar, you should take heart, because even an uneven exercise program is better than none at all. Also, even if you're not "perfect" in the beginning, you're doing something very fundamental: creating a new habit. It's very hard to change old habits and create new ones, so give yourself time and be generous in the beginning. Ultimately, the benefits of exercise are too great to miss out on. Imagine there was a treatment that helped people live longer, feel and look better, lose weight, avoid debilitating diseases, improved their mood, improved their sex life, and overall improve their quality of life. It would sound like a miracle treatment, right? Well, exercise actually is that treatment—and more. There are literally tens of thousands of studies showing the benefits of exercise. It has been proven to:
Reduce the risk of cardiovascular disease

Reduce the risk of cancer

Reduce the risk of diabetes

Reduce the risk of osteoporosis

Help control weight and prevent obesity

Improve mood

Relieve stress

Boost self-confidence and self-esteem

Curb unhealthy habits like overeating and smoking

Increase libido

Increase sexual performance

Increase strength and balance

Prevent fractures in the elderly

Improve balance and mobility

Increase your basal metabolic rate

Prolong life

And more!
Here at Genemedics, we understand how to help people start and continue exercise programs. We have been working with patients for years to design exercise programs that are matched to lifestyle, fitness level, and health goals. We've worked with everybody from new exercisers to hardcore fitness enthusiasts who are fine-tuning their programs. Better yet, we can do this without the need for expensive gym memberships or fitness trainers. Our patients gain access to our library of top-quality exercise videos that can teach you how to perform the exercises you need to stay healthy and live longer.
A Custom Supplement Program
The subject of supplementation can be controversial. Many mainstream doctors and nutritionists recommend a "food first" approach to nutrition. These health experts prefer that you get all of your nutrients from fresh, whole foods, instead of supplements. In fact, it is possible to get all of your nutrient needs met from food alone. Supplements are not strictly necessary for optimal health—if your diet is perfect. The truth is that most American diets are sorely lacking in vital, critical nutrients. Instead, our diets are typically laden with salt, fat and sugar. In reality, if you wanted to obtain optimal levels of nutrients from food alone, you'd have to eat a tremendous amount of food every day. For this reason, we typically recommend adding supplements to your nutrition program to "fill in the gaps" in your diet. From this vantage point, supplements can be seen as a critical part of your overall health plan. Next comes the question, "Which supplements do I take?" This is a very common source of confusion. Just take a glance at any supermarket supplement section, and you'll see hundreds of different products, many with confusing health claims or little information at all. Worse yet, many of the products inside the bottles might not even contain the ingredients listed on the label. A recent bombshell report found that dietary supplements marketed in places like Walmart and GNC contained little or none of the active ingredients on their labels. This is where Genemedics comes in. We have spent years working with supplement companies to identify the purest sources of ingredients and best manufacturing products. Our line of supplements from Genemedics Nutrition is 100% certified for good manufacturing processes (GMP) by the government agency that oversees supplement manufacturing. This is a claim that only 30 percent of manufacturers can make. Better yet, our Genemedics physicians are experts in designing supplement programs. During your initial consultations with us, your nutrition status will be carefully and complete analyzed, then your doctor will recommend a customized supplement program designed for you. This can include anything from supplemental vitamin D, which helps combat the epidemic of vitamin D deficiency, to antioxidants and phytonutrients. So when you're ready to maximize your nutritional intake, call Genemedics to set up your initial consultation.
Bioidentical Hormone Replacement Therapy in Michigan
The fourth and final element of a comprehensive anti-aging program is often bioidentical hormone replacement therapy. We are experts at designing hormone replacement therapy for both men and women and Michigan, depending on the results of their blood tests and need. For more information on bioidentical hormone replacement therapy in Michigan, call us today.