HRT for Arizona Women
Menopause is an occurrence that is much publicized and covered in the United States, but there are many misconceptions and false beliefs about menopause. Menopause is a part of aging that will inevitably occur in all women. The medical definition for this condition is a reduction in estrogen and progesterone due to decreased ovarian function. This can often cause a number of dramatic symptoms in a woman. While hormone drops may seem like they suddenly occur. However, researchers have found that there are slower, subtler reductions in hormone levels that occur over time, often many years before actual menopause sets in. This is known as peri-menopause. Peri-menopause can take place beginning in a woman's mid-thirties and can cause a woman to experience symptoms she may not link back to decreases in hormone levels. HRT for Arizona women is a medication that contains female hormones.
Identifying Peri-menopause and Menopause Hormone Declines
Recent research has indicated women are experiencing declines in female hormone production earlier than ever before. Although some causes are largely unknown, researchers have identified some lifestyle-related risk factors that may increase a woman's likelihood of experiencing peri-menopause at a younger age.
Examples of these lifestyle-related factors include:
Reduced physical activity and poor diet: A less-than-healthy lifestyle can cause women to experience increasing levels of obesity. Being overweight can affect a woman's hormone level production.
Constant stress: Women often lead stressful lifestyles that do not support good health and can even lead to hormone imbalances. Chronic stress not only impacts hormone levels, but also can cause adrenal fatigue, thyroid hormone deficiencies, and cortisol imbalances.
Exposure to xenoestrogens: Xenoestrogens are chemicals that are similar enough to estrogens that they can cause adverse effects on a woman's body and her estrogen level. Examples of xenoestrogens include plastics, hydrocarbons, petroleum products, pesticides, and hormones. Animal and plant products may also contain these xenoestrogens.
Thousands of woman in Arizona and across the United States experience hormone imbalances, and often at a much earlier rate than their mothers or grandmothers. However, today's woman does have increased access to bioidentical hormone replacement therapies. By correcting female hormone imbalances through medications, a woman can feel better in ways she may not have thought possible. Examples of some of the benefits that BHRT can provide women include reduced hot flashes, sudden weight gain, and difficulty sleeping. Long-term HRT for Arizona Women may also reduce a risk for certain disease types. These include heart disease, diabetes, stroke, and cancers that have a link to hormonal effects, including breast cancer.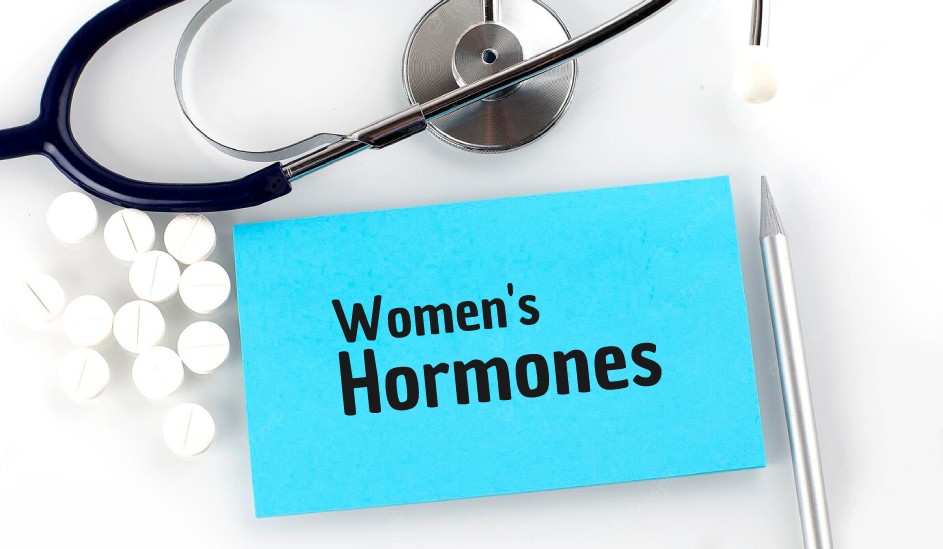 What is Female Hormone Imbalance?
To understand how menopause and peri-menopause affect a person's body, it is important to examine how female hormones impact the body. The hormones estrogen and progesterone are responsible for creating the cycles of ovulation and menstruation that allow a woman to conceive if desired. These hormones also are responsible for giving a woman her female-like features. Peri-menopause and menopause occur when a person's hormone levels gradually decrease, ultimately causing a woman to stop menstruating. In peri-menopause, a women's hormone levels start to become imbalanced, fluctuating in ways that can cause uncomfortable symptoms. A woman's hormones do not always dip and drop at a constant rate. Instead, they may go up one day and down the next.
Examples of effects of these hormonal swings include:
Changes in mood

Hot flashes

Insomnia

Night sweats

Weight gain
Currently, available statistics suggest that as many as 50 million American women experience hormone imbalances. In some women, the perimenopause period can last for as long as 20 years. The average age of menopause onset is 51 in the United States. However, some women may experience this earlier or later. Menopause is associated with increased incidences of the symptoms associated with peri-menopause. This period can last for as long as twenty years, before the onset of menopause. The average age of menopause in the United States is around 51, although it can occur earlier. During menopause, estrogen and progesterone levels decline rapidly, resulting in the intensification of symptoms experienced during perimenopause. Hormone imbalances as a woman ages are not solely related to a reduction in sex hormones.
Our medical team will often consider other potential causes that may affect a person's physical and mental health. These include:
Premenstrual syndrome (PMS)

Testosterone imbalance

Thyroid function disorders, which includes hypothyroidism
Available options –
Bioidentical HRT for Arizona Women
If women in Arizona suffer from hormone imbalances, Bioidentical Hormone Replacement Therapy for Arizona women can help. Our philosophy is to first evaluate your current hormone levels and symptoms you may be experiencing related to hormone drops and then provide a customized treatment plan.
Examples of hormones evaluated can include:
Cortisol

DHEA

Estradiol

Human growth hormone

Pregnenolone
Numerous benefits exist to utilizing a customized BHRT treatment program. Just as low hormone levels can impact every aspect of your life, corrected hormone levels can improve these aspects. Examples of benefits include:
Better concentration

Better mood

Better sex drive and orgasms

Better sleep

Fewer urinary tract infections (UTIs)

Greater strength

Heightened energy

Improved cholesterol profiles

Improved concentration

Improved muscle tone

Increased bone strength and density

Lessened risk for heart disease

More productive workouts

Reduction or elimination in night sweats

Weight loss

Younger-appearing skin
Our Arizona-based hormone therapy replacement experts specialize in creating and monitoring BHRT programs for women. Thousands of women have reaped the benefits associated with these therapies. If you suspect you or a loved one is experiencing a hormone imbalance in Arizona, please call our HRT clinics in Arizona to schedule a consultation.