Anti Aging Clinic Arizona
While each day may mean you are another day older, this does not mean you have to look or feel it. Anti-aging medicine, using scientific research principles and proven therapies, can be applied that addresses how and why aging occurs, and how to reduce the effects of too-early aging. Our medical experts at Genemedics have helped thousands of Arizonans experience anti aging benefits associated with bioidentical hormone replacement therapy in Arizona as well as lifestyle strategies that not only help you live longer but also to live happier and healthier. We help women find lasting, natural, holistic solutions at an anti aging clinic in Arizona.
Utilizing Biology in the Fight Against Aging
From inflammation to exposure to chemicals, there are a number of factors in your daily life that can contribute to an accelerated aging process. Just as there are ways to speed up this process, there are also ways to slow it down. Examples include eating a diet filled with healthy foods that have been shown to reduce the effects of aging. Exercise that emphasizes a healthy body without putting too much stress on the system can also help.
At Genemedics, our Arizona clients receive a personalized anti-aging program that addresses the four proven pillars of anti-aging medicine:
Bioidentical hormone replacement therapy, if recommended

Personalized exercise program

Personalized nutrition program

Personalized supplement program
These four pillars address every aspect of your life that can contribute to an anti-aging strategy. In addition to reducing the outward effects of aging, this plan can reduce the long-term risks of disease.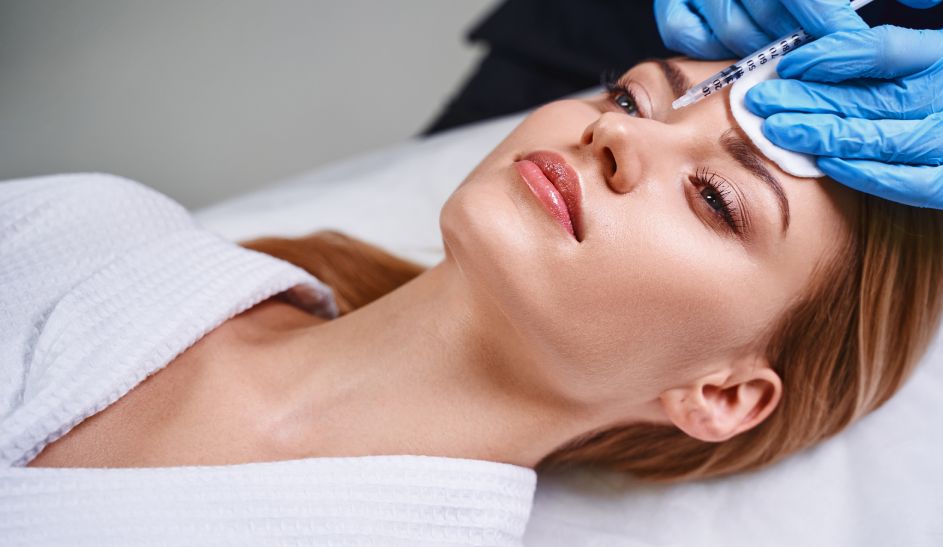 Personalized Nutrition Consulting at Anti Aging Clinic Arizona
We believe in the saying that "Food is life," and for many reasons. The foods you eat can have a dramatically positive or negative impact on your overall health. However, we often find that people are eating foods they perceive are beneficial to them when in reality the foods are contributing to inflammation and aging. Our philosophy is not that of extreme diets or only eating a certain food group. Instead, the programs focus on making changes that emphasize good health and will result in anti aging benefits and excellent long-term health.
This often begins with an evaluation of the following factors that can affect you:
Resting basal metabolic rate, or the rate your body burns calories while at rest

Your fitness and health goals

Your genetic makeup and body composition

Your personal food preferences

Your schedule and lifestyle, including the amount of time you may be able to put into cooking
Our doctors use this information and more to create a nutrition plan. They will then continue to monitor you, making tweaks and changes when necessary. Examples of updates can include reviewing nutritional logs, regular health assessments, and discussions on your progress. If you follow your nutrition program, you will experience an impact on your overall quality of life.
Personalized Exercise Program at Anti Aging Clinic Arizona
Endless hours on a treadmill or elliptical machine won't give you anti-aging results. In fact, they can make you just as sick as not exercising at all. Like hormones, exercise requires an appropriate balance. Our doctors help you find this balance by first evaluating where you are in your current physical fitness level, then making suggestions on how you can improve.
Our evaluative process considers:
Any physical limitations you may have

Exercises that you can enjoy doing and stick with

Your current physical fitness level

Your current available time
The best exercise is an exercise that you can commit to and that is proven to result in anti aging benefits.
A Custom Supplement Program
While in a perfect world, we would take in every nutrient through our daily diets, almost everyone can benefit from additional supplements that boost your nutritional intake while also fighting inflammation in your body that can lead to aging. A custom supplement program is an excellent companion to our nutritional program in boosting your immunity and helping you look and feel younger.
Bioidentical Hormone Replacement – Anti Aging Clinic in Arizona
Fluctuations or decreases in hormones can cause a person to age faster and experience a lack of energy and motivation. Bioidentical hormone replacement therapy can be a safe and personalized way for Arizonans to maximize their lives. Bioidentical hormone replacement requires evaluating numerous hormone levels, including the thyroid and sex hormones. In addition, our doctors will take into consideration any lifestyle-related factors or changes you have observed that could be linked to hormone deficits. This four-step plan comes together to help you live a long, healthy life feeling your best every day, not just some or even none of your days. For more information on anti-aging therapies contact Genemedics the best anti aging clinic in Arizona.