Male Hormone Replacement Therapy in Arizona
Age-related decreases in male sex hormones can cause a number of unpleasant symptoms. While every man is different, these symptoms often begin around age 40. They can include weight gain, poor concentration, reduced energy, reduced sex drive, weight gain, and even depression. While age-related hormone drops do occur, their side effects do not have to be a "normal" part of aging or something that men must accept. In many cases, bioidentical hormones are available that can help a man restore his hormone levels, such as increasing a man's level of testosterone in the body through male hormone replacement therapy in Arizona.
What is Andropause?
Menopause is a widely known occurrence in women where women no longer produce sex hormones, including estrogen and progesterone. While the condition is often lesser-known, men do go through a reduction in sex hormone production known as andropause. The name refers to the decline in androgens or male sex hormones. The hormone testosterone is the primary sex hormone that declines in andropause although other hormones do reduce as well. Andropause can cause a man's hormone levels to decrease anywhere from 1 to 2 percent per year, beginning after age 30. This is why an estimated 40 percent of men in the United States have low testosterone levels by the age of 40. While women's hormone levels drop quickly, the gradual slowing of men's sex hormones can cause effects for decades before a man may link his symptoms to those of hormonal decline. By this time, they have lost many years of their lives feeling tired, depressed, or experiencing difficulty thinking needlessly. Decreases in male sex hormones are not the only hormones that may decrease over time. Aging can cause reductions in hormones, such as those of the thyroid, adrenal glands, growth hormones and vitamin D deficiency.
Correcting Male Hormone Imbalances in Arizona has utilized testosterone replacement therapies as a means to restore hormone levels, sometimes to where they were when a man was in his 20s or 30s. The concepts behind BHRT are to supplement a man's dwindling hormones their bodies are no longer making with natural hormones. This process often begins by evaluating a man's current hormonal status. This can include blood testing for testosterone, DHEA, estrogen, growth hormones, thyroid hormones, and pregnenolone. Our doctors can use this information, along with your medical history and treatment goals, to design a BHRT program that helps a man restore his hormone levels, thereby also restoring his energy levels.
Men and Low Testosterone
The testicles produce the male sex hormone testosterone. This hormone is very important to men and is responsible for building and maintaining muscle bulk, red blood cells, growth of bones, sexual function, and creating an overall sense of well-being. Andropause reduces a man's overall testosterone levels, typically beginning when a man is in his 30s. Research has linked low testosterone levels with numerous symptoms.
Examples of statistics associated with low testosterone levels include:
An estimated 5 million men experience low testosterone levels in the United States. However, only an estimated one-tenth of those men receive treatments for low testosterone.

The number of men with low testosterone is expected to increase to 6.5 million by the year 2025.

An estimated 40 percent of men will have low testosterone levels by age 45.
Aging is not the only cause of low testosterone levels. Several other conditions have been associated with reduced incidences of testosterone. These include:
Autoimmune disorder

Birth defect-related conditions, such as primary hypogonadism.

Infections, including AIDS and mumps

Kidney disease

Liver disease

Pituitary gland-related diseases

Radiation therapy

Taking certain medications, such as glucocorticoids and steroids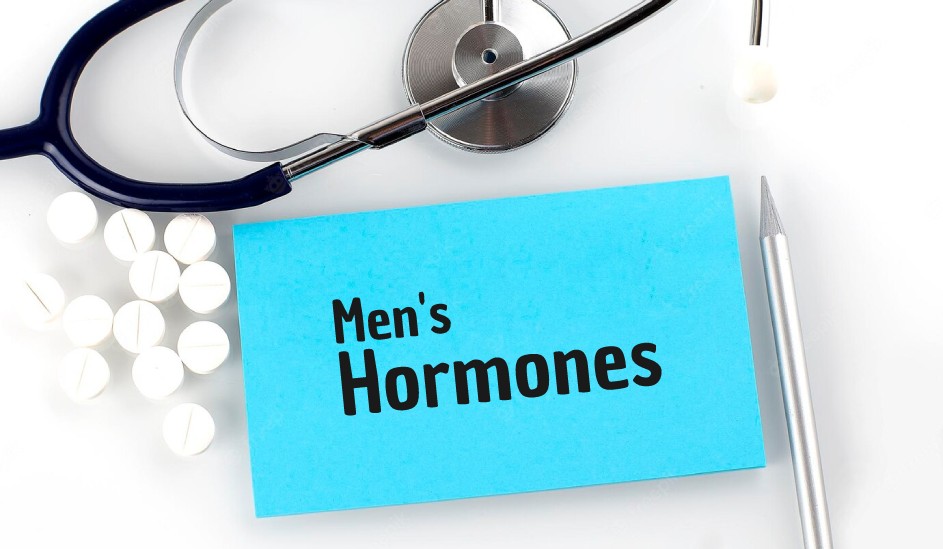 Testosterone Replacement in Arizona – Male Hormone Replacement Therapy
Also known as "low T," low testosterone levels can be remedied via a testosterone replacement program. These programs should be undertaken only in a well-qualified medical treatment facility under a physician's supervision so that a man can truly experience the benefits that come with an individualized BHRT treatment plan. The benefits of utilizing a testosterone replacement therapy program for men are many. Our doctors at Genemedics have created custom testosterone therapy programs for thousands of men in Arizona. In some instances, men experience sudden benefits when beginning BHRT, which often only increase with continued usage.
Examples of these benefits can include:
Better fitness levels

Better night's rest

Better skin health

Enhanced sex drive (libido)

Fat loss

Hair growth on the scalp

Heightened energy

Heightened mood

Improved exercise endurance

Improved sexual function

Intensified orgasms

Longer-lasting and firmer erections

More muscle mass, strength, and endurance

More toned-appearing body

Reduced anxiety and depression

Reduced generalized pain

Reduced recovery times between orgasms
Immediate benefits are not the only reasons why a man should consider BHRT. There are several long-term benefits associated with taking continued BHRT, which include:
Better bone strength

Better glucose levels, which can help a person manage his diabetes

Improved cholesterol levels

Lessened inflammation throughout a man's entire body.

Reduced risk for Alzheimer's disease

Reduced risk for heart attack and heart disease

Reduced risk for osteoporosis

Reduced risk for symptoms associated with heart disease

Reduced risk for metabolic syndrome
While the benefits of Arizona male hormone replacement therapy are many, numerous doctors are unaware of advancements and programs available for testosterone replacement therapy Arizona. Because hormone replacement is often a very small portion of any teachings in medical school, doctors may have limited knowledge of hormone replacement therapy or simply hear information from the general media, which only skims the surface of the available treatments associated with BHRT. Often, testosterone therapy is misrepresented in media stories. Testosterone therapy is often confused with the abuse of steroids in bodybuilding and in professional sports. However, medications administered for testosterone therapy are by no means the same approach that's utilized when a man abuse steroids. Our doctors do not create a testosterone therapy plan to increase levels to an ultra-high point. Instead, they create a plan to restore a man's body to the levels he may have had in his 20s or 30s. This testosterone therapy type is an entirely different approach than those that athletes take as a means to increase muscle mass or power. While a man may experience heightened muscle tone and fat loss, these are not to the levels of those who abuse testosterone.
Why Choose Genemedics of Male Hormone Replacement Therapy in Arizona?
Not all testosterone therapy programs are created equal, and the importance of choosing the right facility cannot be overstated. With multiple clinics in Arizona and across the United States, Genemedics has become a leader in helping men improve how they feel today and enhance their health tomorrow through natural, bioidentical hormone replacement therapies. Our doctors and staff at Genemedics have helped thousands of men benefit from hormone replacement therapy in Arizona. To learn more about how testosterone replacement therapy could benefit you or a loved one, please call your local Genemedics clinic to set up your consultation.