Hormone Therapy For Women in Michigan
Most women are familiar with menopause as a natural part of aging. This is when the female body goes through a transition, with a loss of ovarian function and a steep decline in hormone production, especially estrogen and progesterone. What many women don't realize, however, is that the transition into menopause actually begins years before, with the first age-related hormone changes starting to affect many women in their mid-thirties. This period is known as perimenopause, and in many ways, it can be more frustrating than menopause itself. Hormone Therapy for Women in Michigan (HRT for Women) is supplementing women with hormones that are lost during the menopausal transition.
Recent research has shown that women's hormone levels are beginning to drop earlier than ever before, with women as young as 30 reporting hormone-related symptoms. There are various reasons for this, including lifestyle and environmental changes that affect millions of women, including:
Less exercise and poor diet. The link between a healthy diet and plenty of exercises is well established, and the rise in obesity among women has been accompanied by a rise in hormone-related problems.
Chronic stress. There's no question that our modern lifestyles are not natural or supportive of good health. Now researchers are beginning to understand the chronic stress of modern life has profound effects on hormone levels, including adrenal fatigue, cortisol imbalance, and thyroid hormone deficiencies.
Widespread exposure to xenoestrogens. This can be a serious but little-appreciated problem. Many chemicals that are common in our environment have a biologically similar effect to estrogen and can cause hormone imbalance in Women. These include plastics and other products made from hydrocarbons or petroleum products, which are surprisingly bioactive. It also includes pesticides and hormones that are used to produce our food, including animal and plant products.
With all of these issues, it's no wonder that many women are beginning to report symptoms of hormone imbalance years before their mothers or grandmothers experienced similar issues. The good news, however, is that modern women don't have to accept this "new normal" of a life plagued by the symptoms of hormone imbalance. In fact, there is a safe and reliable method that relies on bioidentical hormone replacement therapy, BHRT, to adjust and balance women's hormone levels. Not only will this alleviate outward symptoms, ranging from hot flashes to unexplained weight gain and sleep problems, but it will also reduce the risk of serious diseases such as heart disease, diabetes, stroke, and even hormone-mediated cancers like breast cancer.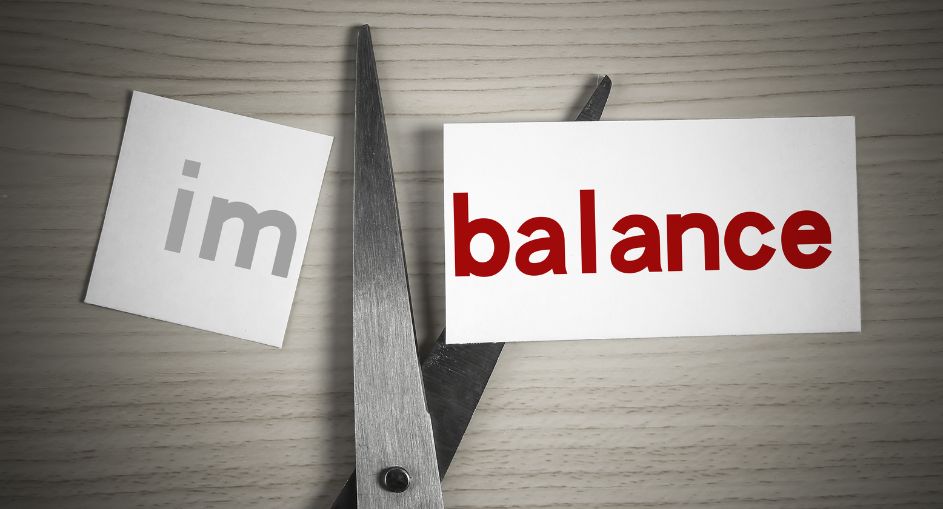 What is Female Hormone Imbalance?
Perimenopause and menopause are widely misunderstood, even among traditional doctors who make it their profession to treat women's health issues. Many women think that during these periods, their production of estrogen and progesterone gradually declines until very low levels are reached, followed by cessation of menstruation and loss of ovarian function. There is an element of truth to this, but there is much more to the story. Throughout a woman's reproductive life, estrogen and progesterone work together to produce secondary female characteristics and guide the regular cycle of ovulation and menstruation. Levels of these two hormones in particular rise and fall according to the menstrual cycle, and both are intimately involved in pregnancy. However, during perimenopause, this regular fluctuation in hormone levels becomes disordered. It's not always true that both hormones will decline according to a smooth schedule. In fact, their levels will begin to swing wildly, with a preponderance of estrogen one day and too much progesterone shortly afterward. This fluctuation is the root cause of many symptoms of hormone imbalance, including the typical symptoms of perimenopause:
Weight gain

Hot flashes

Night sweats
Overall, researchers estimate that hormone imbalance affects up to 50 million American women. This period can last for as long as twenty years, before the onset of menopause. The average age of menopause in the United States is around 51, although it can occur earlier. During menopause, estrogen and progesterone levels decline rapidly, resulting in the intensification of symptoms experienced during perimenopause. It's important to understand, however, that besides the age-related changes caused by perimenopause and menopause, there are a number of additional root causes of hormone imbalance in women. These include:
An imbalance of testosterone, which is vital for women as well as men

Thyroid issues, including hypothyroidism

Adrenal fatigue

Deficiency in DHEA

Imbalance in human growth hormone (HGH)

Premenstrual Syndrome (PMS)

Pregnenolone deficiency

Vitamin D deficiency
Bioidentical Hormone Therapy for Michigan Women
The solution for women suffering from hormone imbalance is BHRT. A comprehensive BHRT program is designed to relieve the symptoms of hormone imbalance in women and reduce the risk of serious, long-term disease. BHRT for women begins with a comprehensive evaluation of your hormone levels, including:
Estradiol

Progesterone

Testosterone

Thyroid hormone

Cortisol
Based on these test results, your doctor will design a customized hormone replacement program. The benefits of a carefully designed BHRT program can affect every part of a woman's life and include:
Weight loss

Improved muscle tone

More energy

Improved sex drive and libido

Better orgasms

Greater strength

Firmer, younger-looking skin

Improved mood

Improved concentration

Better sleep

Better memory

More productive workouts

Reduced hot flashes

Eliminate night sweats

Fewer urinary tract infections

Improved cholesterol profiles

Reduced risk of heart disease

Improved bone strength and density
The doctors at Genemedics are expert at designing and monitoring BHRT programs for women. Our physicians have worked with thousands of women over the years, and each of our doctors has undergone thousands of hours of training in the use of hormones to relieve hormone imbalance in women. If you feel like you're experiencing symptoms with no explanation, or that you suspect are related to hormone imbalance, call us today to set up your initial consultation with one of Michigan's leading hormone replacement therapy clinics.